Careers
Be part of the Lodge tradition.
Join our well-seasoned team to help people around the world get cooking.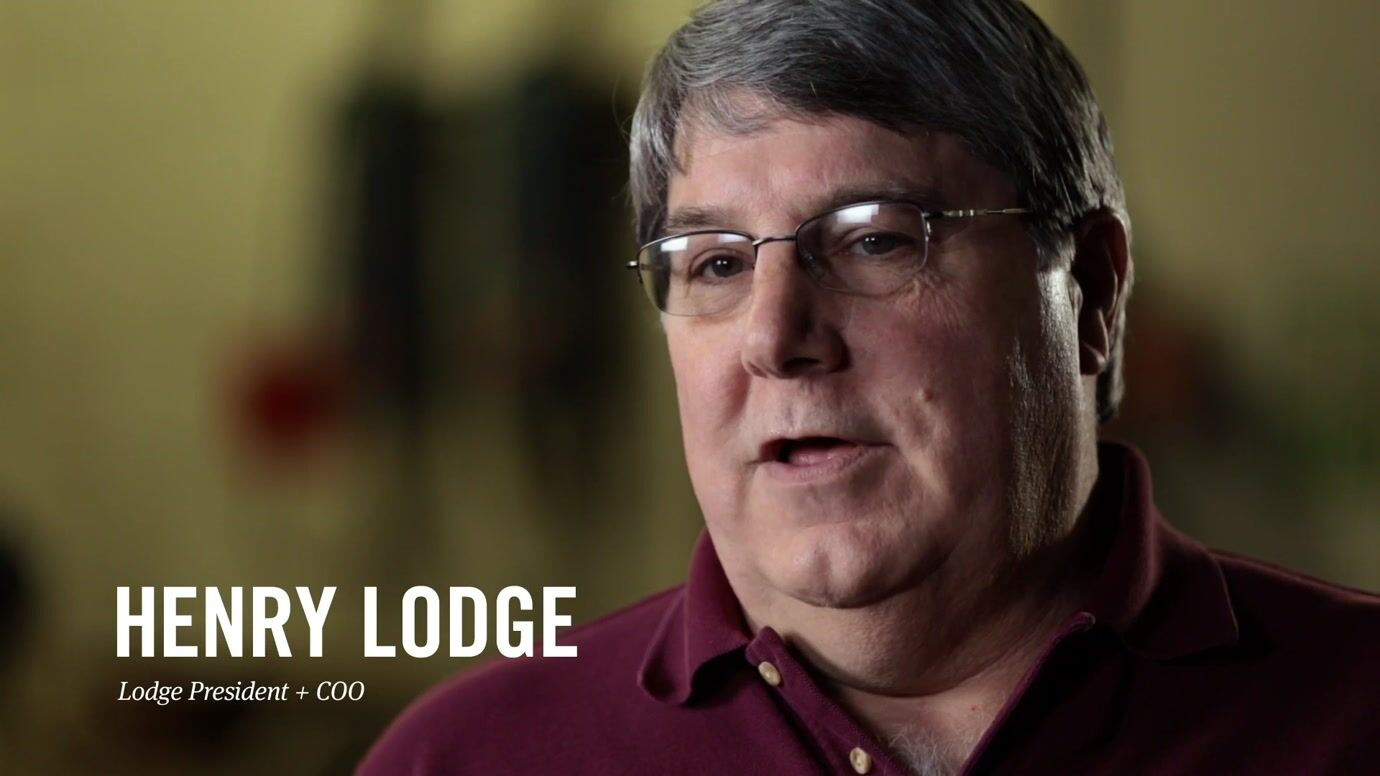 Purpose
To continue a time-honored tradition of excellence to benefit our stockholders, our employees, our customers, and our community.
Employee Benefits
•    Employee profit sharing
•    401k retirement plan
•    Competitive wages
•    Health/dental/vision insurance
•    Family owned & managed
•    Fitness center on premise
•    Wellness center on premise

Guiding Principles
Educational Assistance Program
Lodge Wellness Center
Guiding Principles
We are committed and dedicated to the company and to each other.

We take pride in who we are, what we do, and how we do it.

We find ways to improve who we are, what we do, and how we do it.

We are in this together.
Educational Assistance Program
The Educational Assistance Program provides financial assistance to full-time Lodge employees who enroll in continuing education or training programs. Lodge reimburses 100% of tuition and book costs up to a maximum of $250 per credit hour toward an associate's, vocational, bachelor's, or master's degree.
Lodge Wellness Center
The new Wellness Center provides Lodge's 400+ employees—and covered dependents — with annual wellness services, exams, screenings, immunizations, routine lab work, and both primary and urgent care resources. Managed by One to One Health in Chattanooga, Tennessee, the staff includes a certified medical assistant, nurse practitioner, and practice coordinator, supervised by One to One Health's team of medical doctors.
Amanda McFalls
Henry Lodge
Michael Whitfield
Lajuania Lovelady
Scarlett Henderson
Amanda McFalls
"I've been at Lodge almost 5 years and still, to this day, I learn something new every day. In my job, I get to fix things, I shovel sand, and I move around the foundry to help where it's needed so each day is different. I love working at Lodge and I love my team. It's more like a family. You don't just come to work and go home, you come and see people you love to work with."
Amanda McFalls
Foundry Utility Worker
Henry Lodge
"I have been continuously humbled by the commitment, effort, and dedication shown by the entire Lodge team. It's been a blessing to work alongside our employee family over the last 47 years."
Henry Lodge
President & CEO Emeritus
Michael Whitfield
"I worked at three other places before Lodge. The difference is night and day. You always hear companies say they treat employees like family. It's a cliche. At Lodge, it's true. Everybody cares about everyone else."
Michael Whitfield
Retired SVP of Operations
Lajuania Lovelady
"When I used to walk to school, I walked past the foundry every day, but I never thought I'd be working here. Now, I've been here 30-something years, and I love my job."
Lajuania Lovelady
Packaging
Scarlett Henderson
"Of all the jobs I've had, this one gives me the most pride. I grew up here, I know a lot of the people who work here, and I know for our community to thrive, Lodge has to thrive. It makes it that much more important that we do our best to market our product and stand behind our product."
Scarlett Henderson
Sales Support Associate