5 Commonly Asked Questions About the Cook-It-All
The Cook-It-All is a unique new outdoor cooking system, and we've been asked a lot of questions about it. Here are a few of the most popular questions about how to use the Cook-It-All: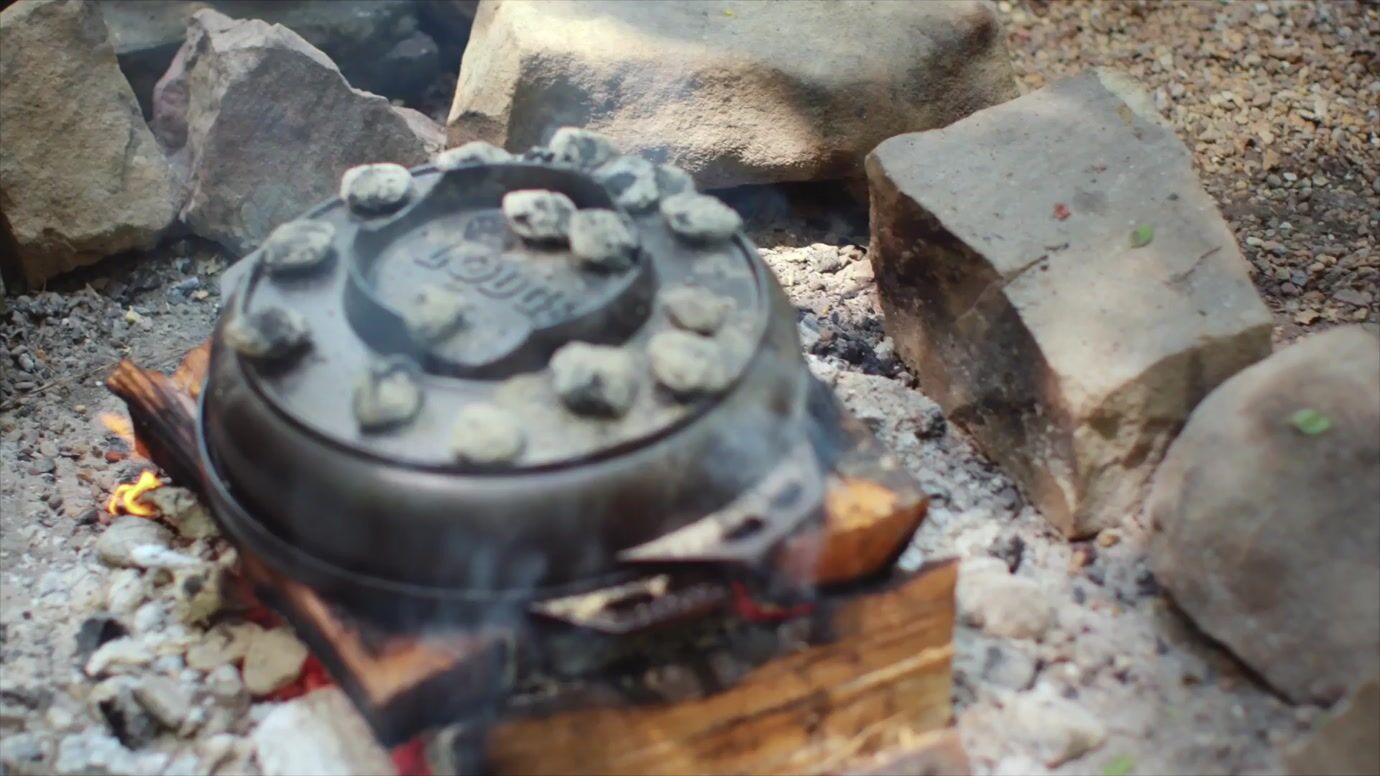 1. What does the Cook-It-All weigh? Can you compare it to a camp oven? 
The Cook-It-All weighs around 29 pounds. This weight includes both pieces of iron and the handles. The most comparable camp oven to the Cook-It-All is the 14 inch deep camp oven. It weights 28 pounds. The Cook-It-All does fit in the 14 inch camp oven tote bag. 
2. Can you use the Cook-It-All indoors?
The Cook-It-All was designed to be used as an outdoor cooking system. However, it is possible that the Cook-It-All could be used indoors with various heat sources. For example, it could be used in the oven, and the reversible grill/griddle could be used on a gas stove. 
3. Are the hooks included with the Cook-It-All? 
Yes! Two stainless steel handles are included in the Cook-It-All package, along with a Tips & Tricks Guidebook. 
4. What is that cook stand you're using with the Cook-It-All? Is it included? 
The stand you have often seen used with the Cook-It-All is the Fire & Cook Stand. It is made of cast and wrought iron, can be used horizontally or vertically, and is covered in a high-temperature black finish. The Fire & Cook Stand is sold separately. 
5. How do you clean the bottom of the Cook-It-All after it has been exposed to flame and charcoal? 
Because cast iron is seasoned with cooking oil, being exposed to open flame will cause the life of the seasoning to shorten. The answer to keeping your Cook-It-All in working order is to season it on a regular basis, especially on the areas that are exposed to open flame. 
In regards to soot that may build up on the cooking surfaces during use, we offer this piece of advice from camp cooking expert J. Wayne Fears:
"It has been my experience that when good seasoned (very dry) hardwood is used the small amount of soot that accumulates while cooking is easily cleaned. When the cooking surface has cooled, use hot water and scrub with a Lodge scrub brush. Dry with a paper towel. Wipe until paper towel shows no soot."